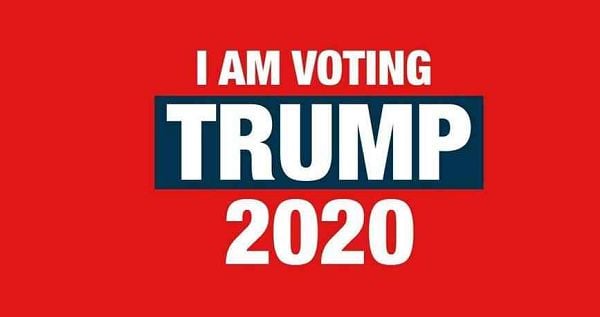 Do you support Trump
First Lady Melania Trump has not been treated with the same respect as other first ladies, and luckily that all changed. In fact, she just received the 2020 "Woman of Distinction" award, and boy did it drive the Democrats and their cohorts nuts. You don't want to miss this.
On Wednesday, First Lady Melania Trump was honored with the 2020 "Woman of Distinction" award from Palm Beach Atlantic University, thanking her parents for their "support and love."
Mrs. Trump spoke to a crowd in Palm Beach to accept the Woman of Distinction award for her work in fighting opioid abuse and abusive social media behavior by children as part of her "Be Best" initiative.
To receive the award, Mrs. Trump thanked in particular her parents, Viktor and Amalija Knavs, for their commitment to her family.
"As a Palm Beach member of this beautiful community, it is especially meaningful to receive an award from a group that I respect and support," Mrs. Trump said.
"I'd like to thank two special guests for joining me here today, my mother and father. Thank you both for the support and love throughout my life," Mrs. Trump continued. "I will always be grateful for all that you have done for our family over the years. Thank you."
Mrs. Trump also highlighted her work since launching the Be Best initiative, noting the strides she's made in working with tech corporations to create healthy online environments for children and shedding a light on the opioid crisis.
Mrs. Trump said:
As the first lady of the United States, it is a great honor to serve the people of this incredible country. Two years ago, I launched Be Best, an initiative dedicated to ensuring that we as Americans are doing everything we can to take care of the next generation.
When we teach our children to cherish our values and care for each other, they are better prepared to carry on Americans' legacy of compassion, service, and patriotism. It is our duty as parents and adults to ensure they have the best opportunities to live fulfilling, healthy, and successful lives.
However, Trump-haters in the media immediately felt the need to trash the first lady. Newsweek devoted an entire article blasting the first lady titled: "STUDENTS PUSH BACK AGAINST MELANIA TRUMP BEING AWARDED FLORIDA UNIVERSITY 'WOMAN OF DISTINCTION' HONOR."
Or so they wanted you to think. They could only find one real-life student to quote.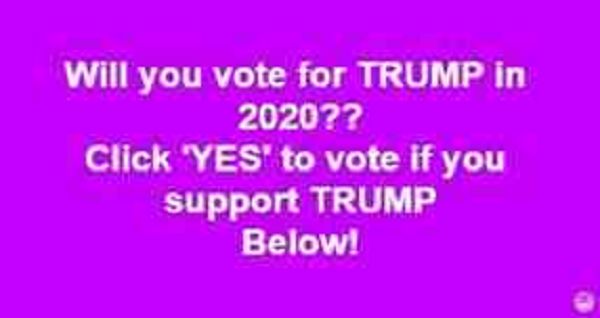 Do you support Trump
"This award has historically gone to women whose character and impact in Palm Beach have shaped the culture of our home," PBAU senior Graysen Boehning told The Hill, "and I have not been convinced that the first lady's character or impact here is worthy of that recognition."
Carol Booden, a Palm Beach Democrat who writes for the Palm Beach Post was quoted in several articles. "Why would a woman of no achievements have been selected?" Bodeen wrote. "We seldom hear from her or see her other than attending state affairs or exiting Air Force One with the president."
What was really suspect is this former student named Kyra Kinnaman who was the only other person quoted by the leftist media to make it appear as if there was a huge backlash from the Palm Beach Atlantic University students.
"Kyra Kinnaman, a 2015 graduate of PBAU, was so upset about PBAU's decision to present the first lady with the award that she wrote a letter, posted it to her social media accounts and sent it to The Palm Beach Post," Finger Lakes Times reports.
"I also hope that others add to this discussion, because selecting Trump as the 2020 Woman of Distinction is a misguided, embarrassing choice at best and a calculated, amoral choice at worst," Kinnaman wrote, adding that the negative media attention would affect the school's reputation.
But there's one big problem. Kinnaman's Facebook page looks bogus, and she isn't on any other social media platform. It's almost as if this person was created to make it appear like PBAU, which is a Christian university, had a slew of students angry over Melania getting the award.
"Seems @KyraKinnaman left her Christian values on grad day. Sad, our @FLOTUS has taken unspeakable criticism over the past 3+ years. Christian univ. names Melania Trump 'Woman of Distinction' for 2020, fmr. student opposes selection," tweeted "M. Harris."There is no Twitter account @KyraKinnamon. It's really the leftist media who are going nuts, not the people of Palm Beach or the students at PBAU.
Francis Fischer, who co-chairs the award, told reporters that Melania Trump is only one of two First Lady's selected; the first being Jacqueline Kennedy. Fischer noted that President John F. Kennedy and Jackie Kennedy resided in Palm Beach at their "Winter White House."
Mrs. Trump is often compared to Jackie Kennedy. Like Melania, Mrs. Kennedy was a fashion icon who devoted her time inside the White House to non-political causes close to her heart. According to a You.Gov poll, Melania is described by voters as beautiful, charismatic, extraordinary, humble and intelligent — proving she is really beloved by the majority of Americans.